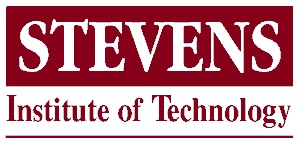 Stevens Institute of Technology
Department of Mechanical Engineering Seminar Series
| Spring 2015 | Spring 2006 | Fall 2006 | Spring 2007 | Fall 2007 | Spring 2008 | Fall 2008 | Spring 2009 | Fall 2009 | Spring 2010 | Fall 2010 | Spring 2011 | Fall 2011 | Spring 2012 | Fall 2012 | Spring 2013 | Fall 2013 | Spring 2014 | Fall 2014 | Home |
| Nanotechnology Seminar Series |
Date

Title/Speaker

Host

9/17/14*
(11 am, Carnegie 315)

Nanoengineered Surfaces for Efficiency Enhancements in Energy and Water

(

pdf

)

Kripa Varanasi, MIT

Nanotechnology Graduate Program (NGP)
Professor Choi, x5579

9/24/14

Seminar Cancelled

---

10/1/14*
(11 am, Carnegie 315)


Continuum Modeling of Multiscale Drop Impact on Wet and Dry Surfaces (pdf)
Taehun Lee, CCNY
Nanotechnology Graduate Program (NGP)
Professor Choi, x5579

10/8/14

10/15/14*
(11 am, Carnegie 315)


---

10/22/14


10/29/14


From Conventional Mechanics to Protein Dynamics and Nanomechanical Sensing (

pdf

)

Sungsoo Na, Korea University

Professor Choi, x5579

11/5/14*
(11 am, Carnegie 315)


[Seminar Cancelled] Electronics on Anything: How Thin Film Electronics can Instrument the World [Seminar Cancelled]
John Kymissis, Columbia University

Nanotechnology Graduate Program (NGP)
Professor Yang, x5574

11/12/14


Seminar rescheduled

Professor Mannoor, x8791

11/19/14


No seminar - ASME IMECE Conference


-----

12/3/14
New Frontiers for Materials: From Health to Energy and the Environment (pdf)
Winston (Wole) Soboyejo, Princeton University
Professor Mannoor, x8791
* - Seminar marked with a star are jointly sponsored by the Nanotechnology Graduate Program seminar series.
Seminars are on Wednesdays at 1:00pm in Carnegie Room 315 unless otherwise noted.
Mechanical Engineering Department faculty meetings are typically every 3rd Wednesday of the month at 12:30.
For further information, contact Prof. Frank Fisher (ffisher@stevens.edu, 201-216-8913).