<![if !vml]>

<![endif]>
Location: Babbio Center (B122), Stevens Institute of Technology
Date: Monday, July 23, 2007
About the Workshop
<![if !vml]>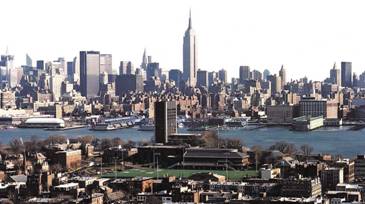 <![endif]>
Micro Electro Mechanical Systems (MEMS) and Nano Electro Mechanical Systems (NEMS) are miniature systems integrating electrical, mechanical, optical, chemical and/or biological components that are fabricated via integrated circuit or other related manufacturing techniques. This is a highly multi-disciplinary field. Research in and applications of MEMS/NEMS will shape the basis for the creation of technologies that will impact diverse areas such as information technology, biomedical technology, energy, transportation, robotics, manufacturing, deep space studies, and national security. The following one day workshop will be held to facilitate communication and collaboration among MEMS/NEMS researchers in the NYC metro area.
Program Schedule (Download)
Workshop Information
<![if !supportLists]>¡¤ <![endif]>Registration is free.
<![if !supportLists]>¡¤ <![endif]>Poster presenters should submit their abstracts to the Abstract Coordinator (Prof. Chang-Hwan Choi at cchoi@stevens.edu) by July 13, 2007: Abstracts should contain the title of the presentation and the authors¡¯ name, affiliation, and address. Students are encouraged to participate in the poster session.
<![if !supportLists]>¡¤ <![endif]>All attendees should register via e-mail (with the name, affiliation and address) to cchoi@stevens.edu by July 13, 2007.
<![if !supportLists]>¡¤ <![endif]>Focus on MEMS/NEMS related topics
<![if !supportLists]>¡¤ <![endif]>Poster size: 48¡± x 36¡±
<![if !supportLists]>¡¤ <![endif]>Direction to Stevens
<![if !supportLists]>¡¤ <![endif]>Campus map
Workshop Coordinators
Frank Fisher, Stevens
Qiao Lin, Columbia
Yen-Wen Lu, Rutgers
EH Yang, Stevens
Abstract Coordinator
Chang-Hwan Choi, Stevens
Poster Session Coordinator
Yong Shi, Stevens
Workshop Advisory Group
Michael Bruno, Dean, School of Engineering, Stevens
Costas Chassapis, Director, ME Department, Stevens
Henry Du, Director, CBME Department, Stevens
Souran Manoochehri, Associate Dean of Research, Stevens
Vijay Modi, Professor, ME Department, Columbia
Kishore Pochiraju, Director, Design and Manufacturing Institute, Stevens
For more information about the workshop, please contact Prof. EH Yang at eyang@stevens.edu.